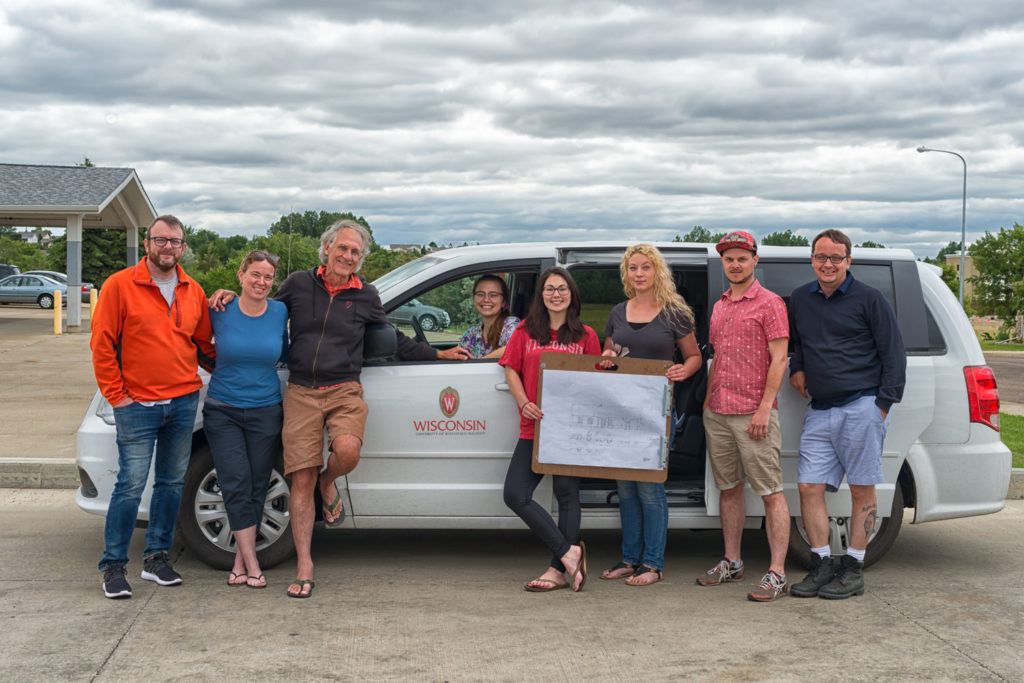 Biographies
Anna Andrzejewski, Principal Investigator (PI). Anna is Professor and Chair in the Department of Art History at the University of Wisconsin-Madison. She also co-directs the Buildings-Landscapes-Cultures Program with UW-Milwaukee. Anna's research interests range from preservation of rural cultural landscapes to post World War II suburban buildings. She has taught numerous fieldschools at Madison as well as participated in numerous other field-based projects during the last 25 years.
LauraLee Brott. LauraLee is a Ph.D. student studying medieval art. She received her Master's degree in 2014. Her interests range from architecture and cultural landscapes to cartography. She is a BLC student with a background in studying French townscapes from the 12th century. Her dissertation research will focus on English maps from the same period.
Thomas Carter. Tom is Professor Emeritus University of Utah, College of Architecture and Planning. Dr. Carter was trained as a folklorist and has spent most of this career studying the vernacular architecture of the western United States.
Laura Grotjan. Laura is an M.A. student with an interest in American vernacular architecture. She is particularly fascinated by agricultural landscapes, and she plans to pursue a PhD after completing her MA.
Alex Leme. Alex is a Ph.D. student specializing in late modern and contemporary art and the transdisciplinary study of Visual Culture at the University of Wisconsin-Madison. Alex's research interests range from the participatory proposals emerging in Brazil in the 1960s to the history and theory of photography in the US and Europe. Alex is also a professional photographer whose works have been exhibited, collected, and published in the US, Europe, South America, and Asia.
Travis Olson.  Travis is an architectural historian and historic preservationist currently employed by the city of Philadelphia. He research has spanned everything from seventeenth century Quaker meetinghouses to mid-twentieth century suburban development. His focus is on American cultural landscapes and the ways in which people have interacted with their natural environments throughout history.
Michelle Prestholt. Michelle is a Ph.D. student studying ancient Greek and Roman art and architecture. She is interested in issues of anastylosis, reconstruction, and museum display.
James Sexton. James has more than twenty five years' experience in the investigation and documentation of historic structures. Starting with research into the seventeenth and eighteenth century houses of coastal Connecticut, his career has included work on vernacular buildings of all types throughout the country.  His responsibilities have included designing and implementing field investigations and surveys, researching and writing Historic Structure Reports for culturally and historically significant properties, preparing National Register of Historic Places and National Historic Landmark nominations for significant historic properties and districts, and providing research for proposed Local Historic Districts.