Invitation to Participate
Commenting in the Margins
As we'll explore in the introduction to this volume, marginalia takes a number of different forms. Writing in books can be a communal practice. In this web text, we invite you to take part in a twenty-first-century reading community of your own.
The online version of this text includes an interactive, public annotation layer that you can use to take part in the social aspects of reading a Victorian novel. The web text includes instructions about how to view and contribute to the public comments in the annotation layer guide.
But First, a Favor to Ask: Please, No Spoilers.
Wilkie Collins once wrote a plea to his periodical reviewers asking them not to disclose the mysteries of his tale. The term "spoiler" didn't exist during the nineteenth century, but Collins was still concerned about the potential for reviewers to publicly announce details from the novel that might affect others' enjoyment of it.[1]
In the same spirit, I ask you to please consider others' experiences as you comment in the margins. In this interactive volume, you're sharing this text with others who may be experiencing the story for the first time. If you've read this story before and plan to comment in the public layer, know that it's just fine–indeed, encouraged!–to refer back to details from past installments in the margins. However, we ask that you do not include any details from later chapters in your marginal comments.
The same goes for within-chapter spoilers: if you're going to comment about a plot twist, please do so in an annotation attached to that particular sentence in the chapter text–not at the top of the page.
Adding Historical Glosses
A lot of things about the Victorian era are unfamiliar to present-day readers. You may find that a question you have about a particular reference in the text leads you to investigate the subject. If you're asking this question, it's likely that some of your fellow readers are too. If there's a historical detail you investigated and found interesting or illuminating, feel free to share it with others in the margins! If you do so, we encourage you to include a relevant link, book, or article title to help your own readers find out more.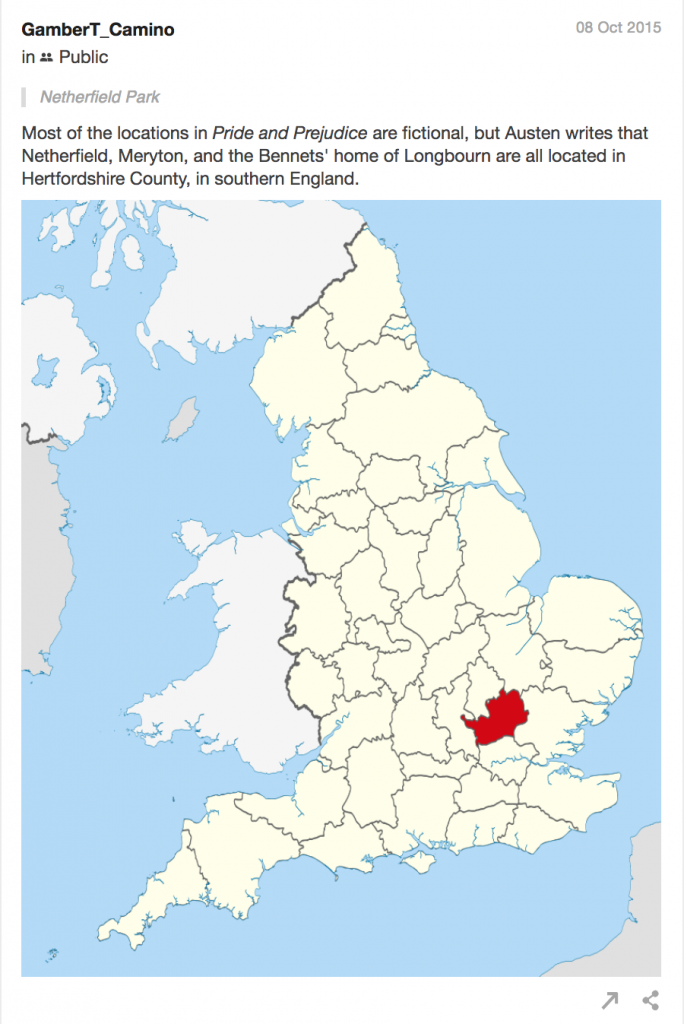 Sharing "Barnacles"
In the words of open education scholar Jess Mitchell, barnacles are things that stand out when you "let [words] wash over you and think about what sticks." As you read, think about moments that create a reaction in you—be it joy, humor, intrigue, surprise, befuddlement, or even utter frustration.
From there, dig deeper! What about this line in the text is sticking with you? Why?
Finally, think about your own audience and invite them to join you in your reflection. What do you want to know about others' reactions to this same line? What kind of question might you ask to invite own readers to think about this moment in a different or more critical light?
An example: here is a link to a "barnacle" of my own in the third installment of The Woman in White: 
If you want to include a hyperlink back to this page in your annotation, you can copy-paste the following text at the start of your Hypothes.is comment:
A"[barnacle]( https://wisc.pb.unizin.org/wiwgrangerized/chapter/marginalia/#barnacle)":
You can also use the Hypothes.is tagging element to add the word "barnacle" as an identifier.
Comparing Editions
After the serial run of The Woman in White was released in All The Year Round, the novel was published in an array of volume forms. Wilkie Collins made changes to the volume editions of the novel, and many of these changes are noted in the footnotes attached to the text in this book. If you see a change that strikes you as particularly significant, explore it in an annotation (or even an essay contribution to this volume). For more information, visit the project contribution activities section of this book.
Recording Private Notes
While this section's descriptions outline some of the ways that you can use the annotation layer to share or engage with the others who read this text, you may also find it useful to use the annotation layer to reflect on the novel in private. The annotation layer overview on the following page describes how to use the annotation layer to take private notes in the text and view them on a single page.
Works Cited
Collins, Wilkie. Preface to La Femme En Blanc. French translation by E. D. Forgues, 1861. English translation by Paul Lewis, 1997. www.web40571.clarahost.co.uk/wilkie/WiW/frint.htm.
Mitchell, Jess. "Tolerance for Failure: Open Education and the Ethical Edges." Open Education 2018. 10 October 2018, The Conference and Events Center Niagara Falls, Niagara Falls, NY. Keynote Address. www.slideshare.net/jesshmitchell/tolerance-for-failure-open-education-and-the-ethical-edges.
---
In the 1861 preface to the French translation of the novel, La Femme En Blanc, Collins concludes: "In the event of this book being reviewed, I venture to ask [the critic] whether it is possible to praise the writer, or to blame him, without opening the proceedings by telling his story at second-hand?" If the critic discloses plot details, Collins asks, "is he doing a service to the reader, by destroying, beforehand, two main elements in the attraction of all stories -- the interest of curiosity, and the excitement of surprise?" (trans. Paul Lewis.) ↵