Gregory T. Donovan (Fordham University)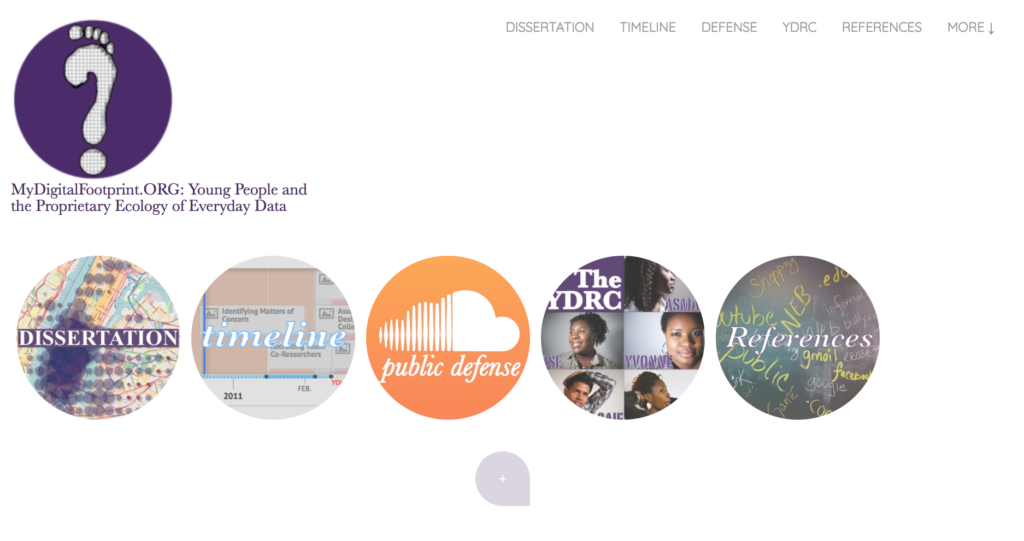 Affiliation: Communication and Media Studies (Doctoral Program: Environmental Psychology) Fordham University (Doctoral Institution: CUNY Graduate Center); 2013
Advisor: Cindi Katz
Description of Dissertation: The MyDigitalFootprint.ORG Project was initiated to unpack and engage young people's social material relations with and within proprietary media ecologies through participatory action design research (PADR). The project began by interviewing New Yorkers ages 14-19. Five of these interviewees then participated as co-researchers in a Youth Design and Research Collective to analyze interview findings through the collaborative design of an open source social network. In taking a medium as our method, co-researchers took on the role of social network producers and gained new perspectives otherwise mystified to consumers.
Tools Used: WordPress, BuddyPress, iPhoneTracker, Mozilla's Lightbeam, Poedit.
Media Used: video, photography, data visualization, social network site.
URL: http://mydigitalfootprint.org
(Description of dissertation excerpted from this page of #remixthediss projects.)